Welcome to 63124.net, your local resource for news and information for Zip Code 63124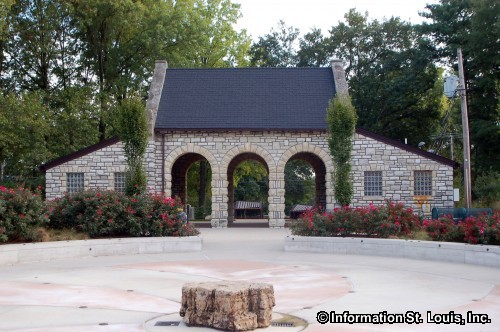 Thank you for visiting 63124.com which is a community site providing information on the 63124 zip code. The area is known for its large homes sitting on large lots. The city of Ladue Missouri just about completely fills the area that the 63124 zip code covers. One of the more well known features of the 63124 zip code is Tilles County Park located off of McKnight Road. Each year during the Christmas season, Tilles Park hosts "Winter Wonderland", a spectacular holiday lights display, which draws visitors from all around the St. Louis region to view the display. At other times, Tilles Park provides a fishing pond, athletic fields, a playground and picnic sites for local residents. Several private golf courses dot the area, Old Warson Country Club, Bogey Club, St. Louis Country Club and Log Cabin Club. Three public school districts serve the families of 63124, Ladue School District, Kirkwood School District and University City School District. Ladue High School is located within the zip code boundaries. Private education is also represented in 63124. Mary Institute St. Louis Country Day School (MICDS) is located at the intersection of Warson Road and Ladue Road. John Burroughs is another private school in Ladue and is located on Price Road. The private elementary school, Community School, is also found in 63124 on Lay Road off of Clayton Road. The area is located in St. Louis County, in what is referred to as "Mid" County. Important roads for 63124 are Interstate 64, Lindbergh Blvd, Clayton Road, Ladue Road, Warson Road, Litzsinger Road, McKnight Road and others.
The zip code 63124 is located in county Missouri. There are approximately 10,417 people living in zip code 63124. They make up households. The average income per household in the 63124 zip code is $121,500. The median age of the residents is 49 years old (which is 47 years old for males and 50 years old for females). For more statistics See 63124 Zip Code Information
Here's What In Zip Code 63124
Agudas Israel Synagogue, Bogey Club, John Burroughs School, L'Ecole Culinaire, Ladue High School, Ladue Missouri, Log Cabin Club, Market Place in Ladue, Mary Institute and St Louis Country Day School, Old Warson Country Club, RELOCATED OUT OF AREA - Ducommun- LaBarge Technologies, St Louis Country Club, Tilles Park, US Post Office-Ladue Pharmacy,
Real Estate For Sale in 63124 Zip Code
7 Twin Springs Lane
$6,900,000
Beds:
6
Baths:
7.5+
Remarks: The Pinnacle Of Luxurious Living W/nearly 13,000 Sq Ft Of Living Space, This Captivating Home Is In Harmony W/... |
See MORE Listings
9801 Log Cabin Court
$3,999,000
Beds:
6
Baths:
8.5+
Remarks: This Luxurious Dream Home Offers A 3-acre, Resort Style Living Experience In The Heart Of Prestigious Ladue Wi... |
See MORE Listings
26 Woodcrest Drive
$3,800,000
Beds:
5
Baths:
4.5+
Remarks: Seize The Incredible Opportunity To Own A Brand-new Home Under Construction, Meticulously Designed And Crafted... |
See MORE Listings
950 Tirrill Farms Road
$3,750,000
Beds:
7
Baths:
8.5+
Remarks: Embracing Refined Style And Casual Comfort, This Magnificent Brick Home On Almost 2 Acres In The Heart Of Ladu... |
See MORE Listings
9780 Old Warson Road
$3,250,000
Beds:
8
Baths:
7.5+
Remarks: Discover Unmatched Luxury In This 8-bed, 9-bath Estate, Set On 1.8 Acres In Ladue. Built In 1988 And Revamped ... |
See MORE Listings
Disclaimer: The information herein is believed to be accurate and timely, but no warranty whatsoever, whether expressed or implied, is given. Information from third parties is deemed reliable but not verified and should be independently verified. MORE, REALTORS does not display the entire IDX database of Mid America Regional Information Systems, Inc. (MARIS MLS) on this website.